Christmas Gift Set Steel Limited Edition
48 Microdrinks · High-Quality Bottle · Incl. Gift Box
🎁
Free Gift for Orders Above $60
🚚
Our standard delivery time is 3 - 5 business days.
Whether outside in a Winter Wonderland or in the warmth of your home, look to our variety of Microdrink flavors and a high-quality Stainless Steel Bottle for optimal hydration this winter (regardless of where you are). This set includes a festive Gift Box—perfect for treating you or loved ones alike.
48 waterdrop® Microdrink hydration cubes
• 1 x BREEZE, 1 x GLOW, 1 x LOVE & 1 x SNOW 12-Pack
• Natural fruit and plant extracts
• Valuable vitamins C/B1/B12
• Calorie-free
• Sugar-free - suitable for people with diabetes
• No artificial preservatives
• Gluten-free
• Vegan
• Store away from heat and light and in a dry place
1 x Steel Bottle
• Drinking bottle made of robust and odorless borosilicate glass
• Capacity: 20 oz
• Dimensions & Weight incl. Bamboo Cap: 9 x 3.5in; 11 oz
• Dimensions & Weight incl. Stainless Steel Cap: 9 x 3.5in; 12 oz
• High-quality and extra-tight cap made of bamboo or stainless steel
• Heat-resistant and scratch-proof
• BPA-free
• Fits perfectly in the hand thanks to the innovative Soft Square shape
• Very easy to clean thanks to extra large opening
• Care: not dishwasher safe. Gently hand wash bottle and cap
• Not compatible with All-Purpose Lids
1 x SNOW Gift Box
• Gift Box in a festive design
• Magnetic folding closure
• Dimensions: 10.5in (L) x 7in (W) x 3.5in (H)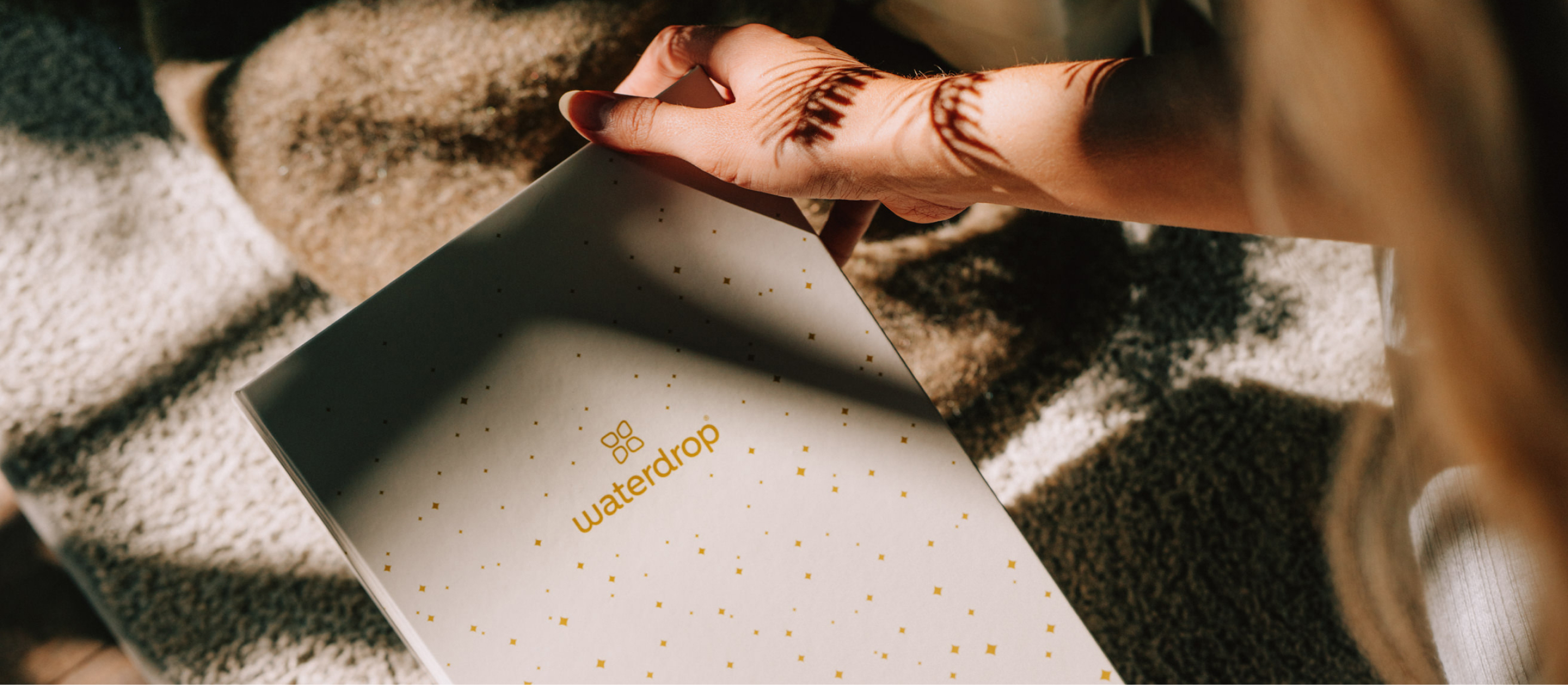 "A wonderful gift idea, my daughter was very pleased!"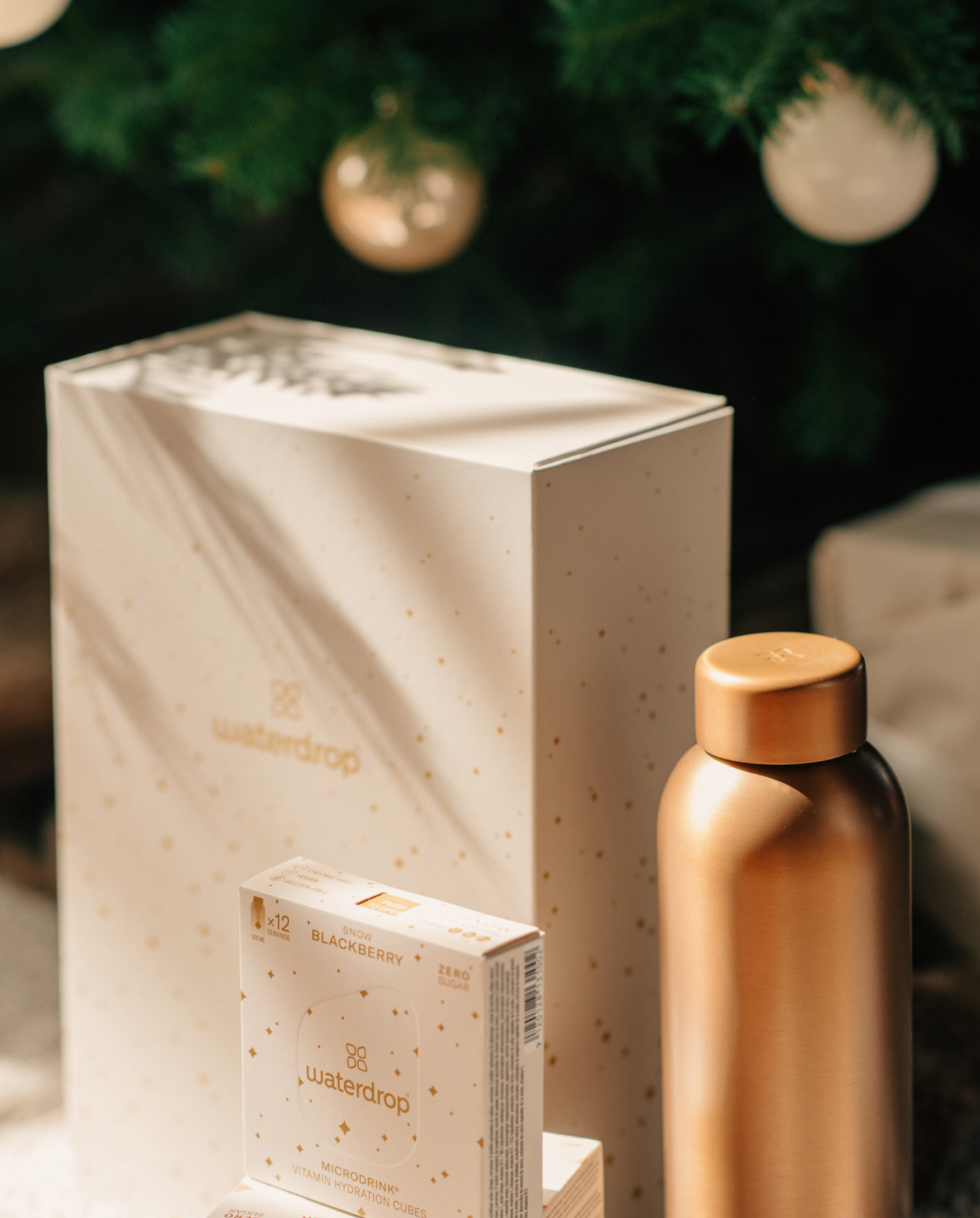 HOW DOES WATERDROP® WORK?
Water. Drop. Enjoy!
A waterdrop® Microdrink is a small, sugar-free cube that adds a burst of fruity flavor to your water in just 3 easy steps:
Dissolve the cube completely
Enjoy your fruity refreshment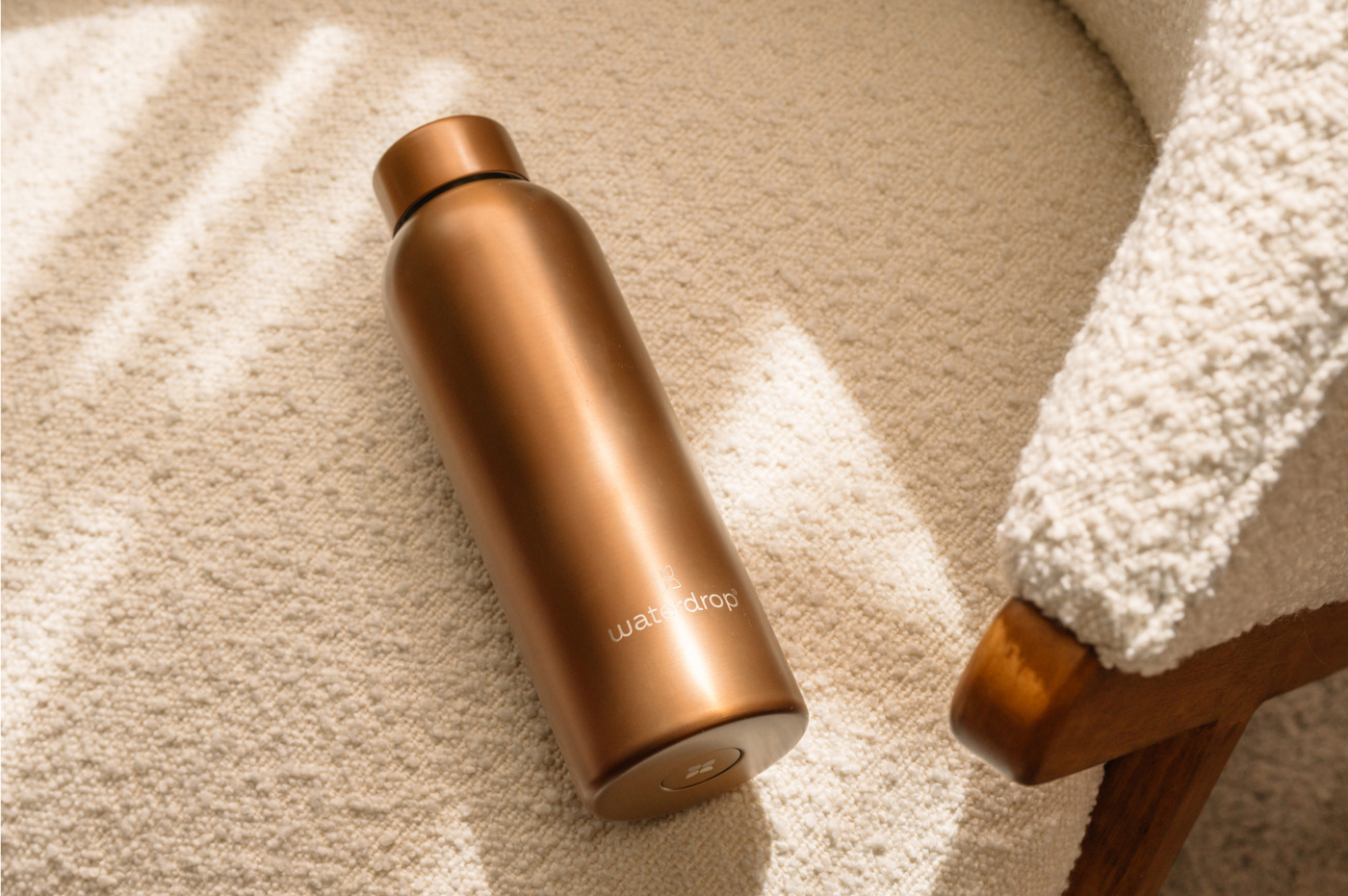 Steel the season
Melt the hearts of loved ones with this lovingly presented winter hydration set. Not only does it include a 12-Pack of our ever-popular SNOW, but three other Microdrink flavors and a high-quality bottle of your choice—all wrapped in a Limited Edition Gift box. Perfect for gift-giving and self-gifting alike!