Advent Calendar Set Advent Calendar Small & Large · 25 Doors · New Accessories · 10 Flavors incl.
Limited Editions
🎁
Free Gift for Orders Above $60
🚚
Please note: as the Advent Calendars (both Small/Large) are pre-sale items, your entire order will only be shipped from the beginning of October at the earliest.
Fulfil all your Christmas wishes with the waterdrop® Advent Calendar Set and look forward to many fruity surprises, including Limited Editions, new accessories & more! Open 50 doors yourself or share the joy with a favorite person.

Pay in 4 payments, interest-free.
1 x Advent Calendar Small
1 x Advent Calendar Large
1 Advent Calendar Small (9.5 x 9.5 x 0.5 in) includes:
17 x Microdrink (incl. Limited Edition)
2 x Microenergy
6 x Microlyte
1 Advent Calendar Large (13.5 x 13.5 x 5.5 in) incl. Reusable Box includes:
5 x Microdrink 12-Pack (incl. Limited Editons)
2 x Microdrink 3-Pack
1 x Microenergy 3-Pack
2 x Microlyte 3-Pack
1 x Soy Wax Scented Candle (vegan)
1 x Pen incl. refill cartridge
1 x Multifunctional Brush for cleaning
1 x Carrying Strap for bottle sleeves
1 x Reusable Ice Cubes
1 x Bottle Sleeve for 20 oz bottles
1 x Double-walled Steel Cup
1 x Sip Lid
1 x Carry Kit
1 x Carry Bag
1 x Loop Lid
1 x Cleaning Beads for bottles incl. collection bag
1 x Bottle Dryer
1 x Limited Edition All-Purpose Thermo Bottle (20 oz)
1 x Life Planner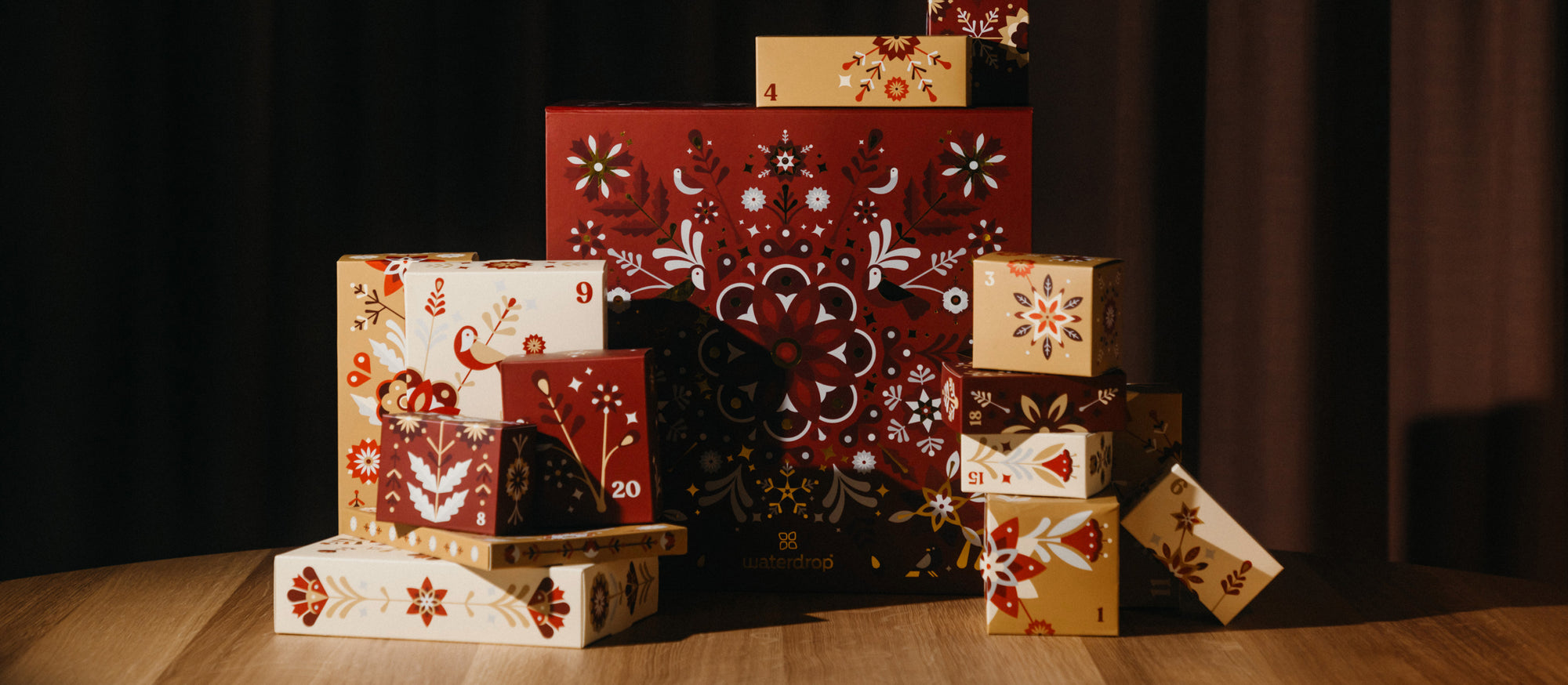 "I LOVE the waterdrop calendars; this is my third year of buying them. They are great value and have amazing items."
Heather about our Advent Calendar 2022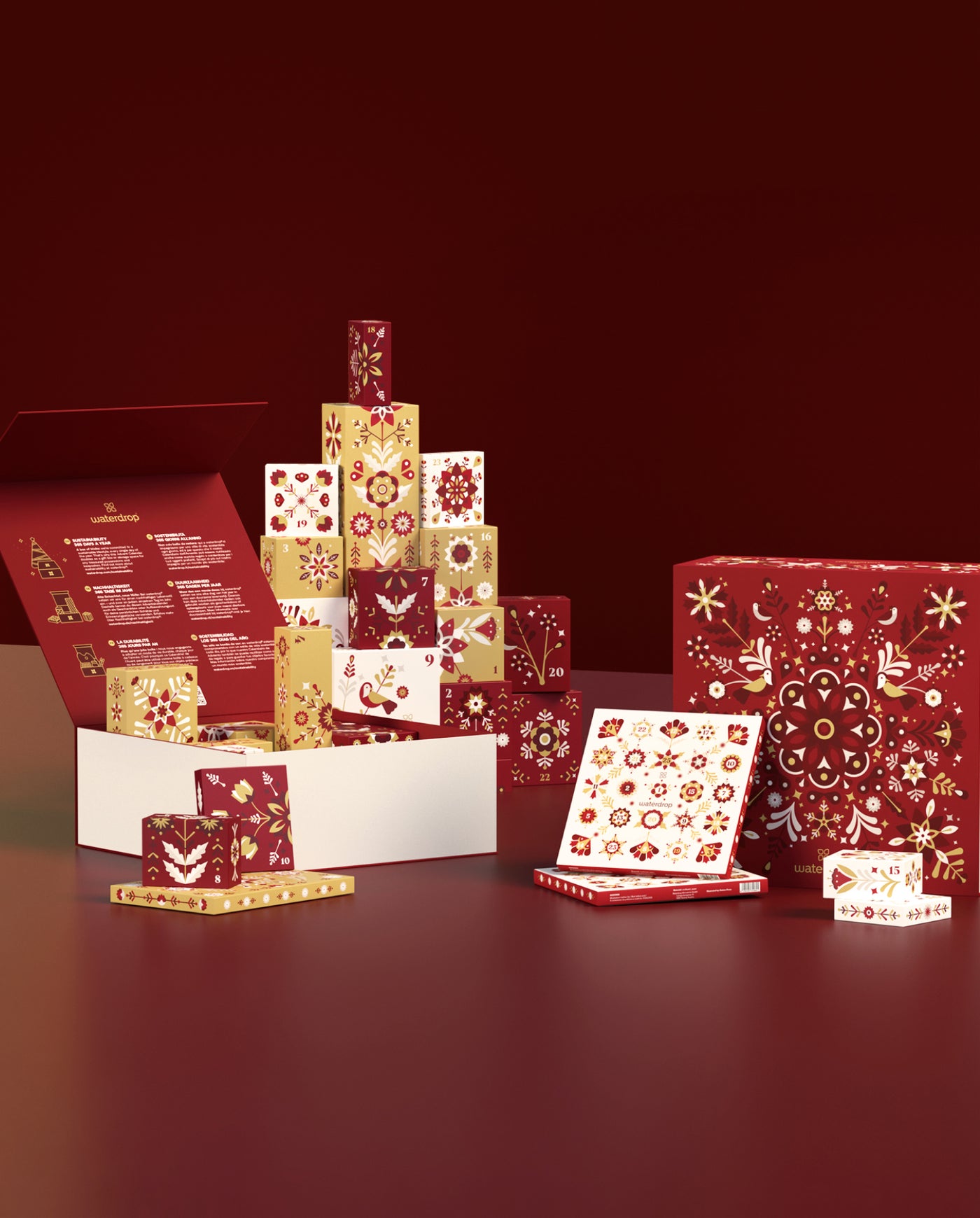 Be in for a big (or small) surprise.
HO, HO, H2O!
Get extra merry this Advent with waterdrop®! Enjoy fruity surprises, Limited Edition designs, and exciting new products to help you Drink More Water—with a little something extra on each Sunday of Advent, as well as Christmas Eve.
Absolutely! Free shipping is available on orders above $30until the last day of the offers!
Our Calendars are only produced in limited quantities and will not come back after they sell out.

Take advantage of our presale to get yours!
Of course! We have packed amazing and never-before-seen goodies in our Advent Calendar Large.
Those items are Limited Edition, and are as of now not available individually.
We will see what the waterdrop® future holds for you.