All-Purpose Thermo · Spout Lid
34 oz, black matt
All-Purpose Thermo · Spout Lid
Vacuum Insulated, Double-Walled Stainless Steel Bottle with Wide Opening · Drinking Lid with Mouthpiece
+ Add an extra lid:
All-Purpose Thermo · Spout Lid
🎁
Free Gift for Orders Above $60
🚚
Our standard delivery time is 3-6 business days.
Wide Enough For Ice Cubes
Fancy some ice-cold refreshment? You want it supersized? No problem! The insulating All-Purpose Bottle can make it happen. Thanks to double-walled stainless steel, it reliably keeps your favorite drink ice-cold for up to 24 hours. If it needs to be a little colder, simply add ice cubes thanks to the extra large bottle opening, screw on the Spout Lid, and chill for the rest of the day.
The All-Purpose Bottle can also be used in combination with the Loop Lid (to enjoy hot drinks too).
1x All-Purpose Thermo Bottle
→ Double-walled stainless steel bottle with wide opening
→ Capacity: 34 oz, 47 oz or 64 oz
→ Dimensions & Weight incl. Spout Lid: • 34 oz: 12 x 3in; 16 oz; 47 oz : 12 x 4in; 22 oz; 64 oz: 12 x 4.7in; 25 oz
→ Vacuum insulated: keeps hot for 12h, cold for 24h
→ Durable, sustainable and easy to clean
→ Not suitable for the microwave
→ Care: Not dishwasher safe. Gentle hand wash only.
→ Not compatible with the LUCY® Smart Cap
1x Spout Lid
→ Leakproof thanks to extra-tight closure
→ Easy drinking thanks to pleasant mouthpiece
→ For still and carbonated drinks → Practical loop for carrying & fastening
→ 3-finger handle
→ Suitable for all All-Purpose Bottles
→ Not compatible with waterdrop® Bamboo or Stainless Steel Caps and LUCY® Smart Cap.
→ Care: Dishwasher safe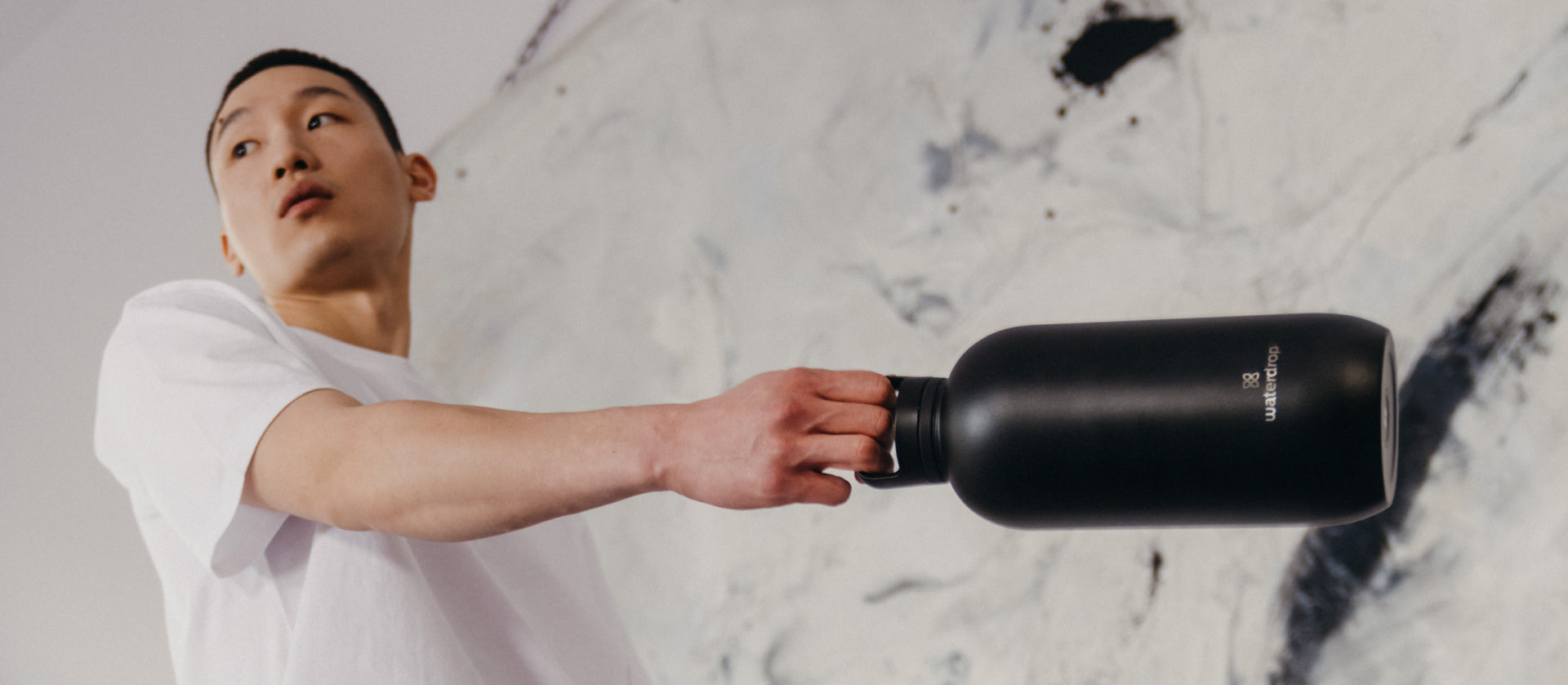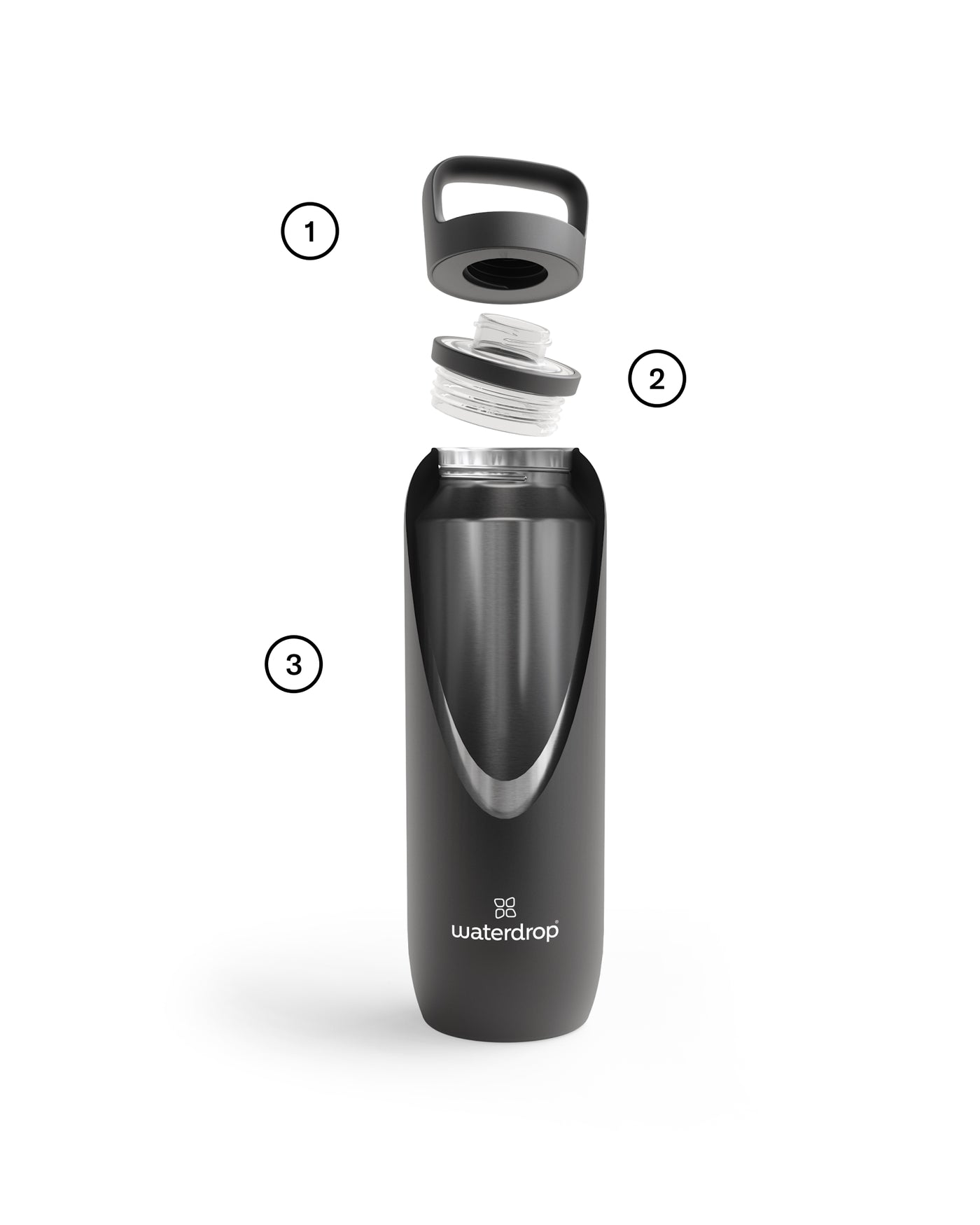 A bottle for every occasion
1. PRACTICAL LOOP
Perfect for on the go thanks to the practical 3-finger handle for easy carrying and fastening.

2. CONVENIENT DRINK OPENING
Sophisticated design for optimal drinking flow—especially good for cold drinks. Switch between lids for versatile drinking options.

3. INSULATING STAINLESS STEEL
Made from high-quality, double-walled 18/8 stainless steel—keeps your drink ice cold for up to 24h and hot for 12h.