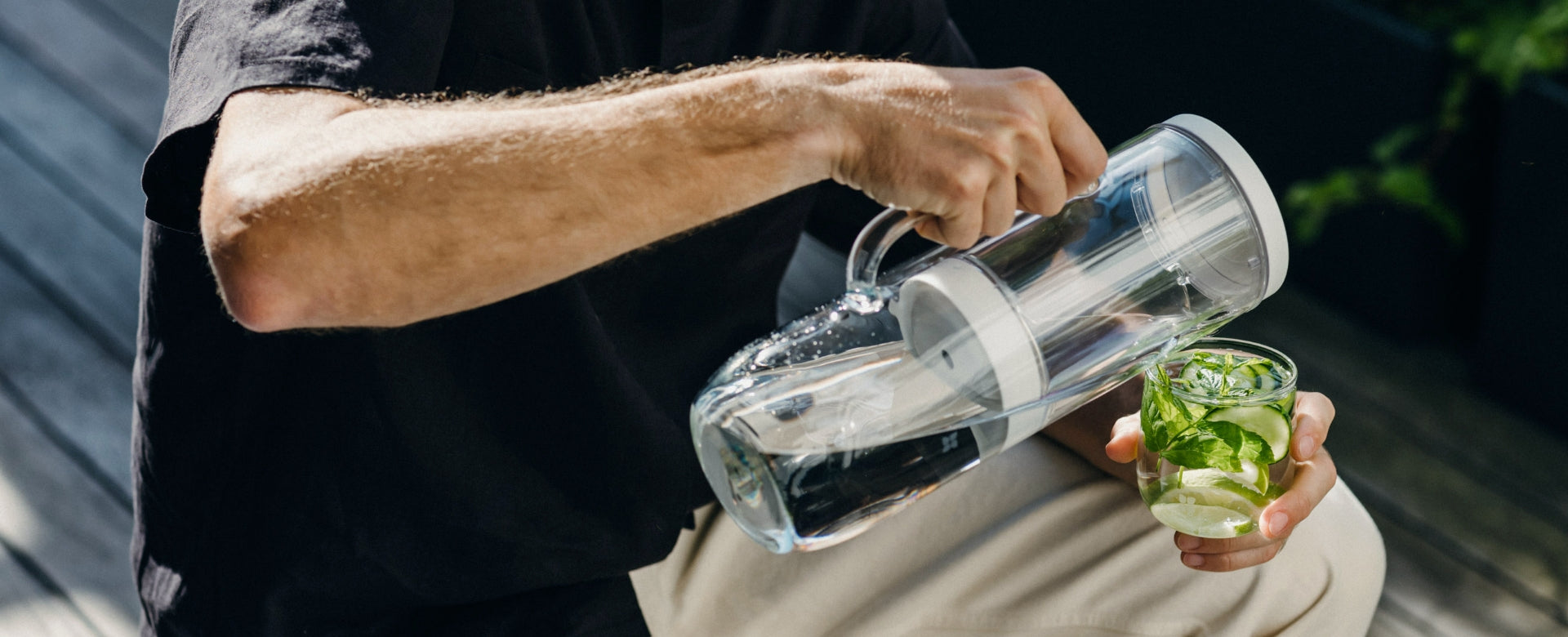 LUCY® FILTER CARAFE
Filters better, faster.
Our robust glass water filter carafe reliably removes pollutants from your tap water using sustainable filter technology.
Make it clear!
Discover the LUCY® Filter Carafe made of high-quality borosilicate glass, with unique Japanese ion exchange and activated carbon filter technology.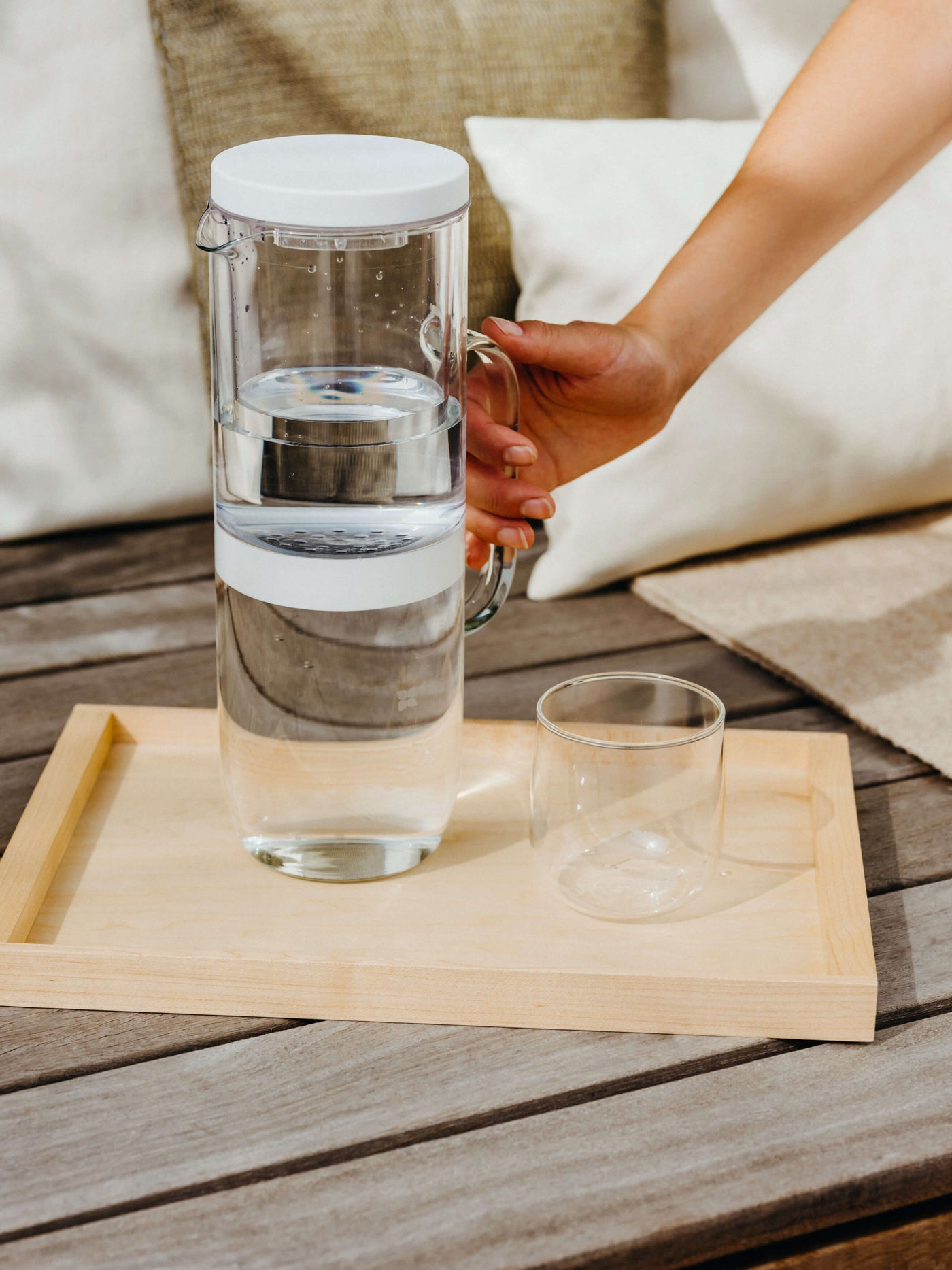 Filters better, faster.
The clear design not only gives the innovative glass filter carafe an elegant, minimalist look, but the outstanding filter technology of the LUCY® Clarity Pads also speaks for itself. With a particularly rapid filtration process, your tap water is reliably freed from various pollutants, improving taste, odor, and overall water quality.

Purifies water.
Preserves minerals.
The good things can stay, but the bad must go: Enjoy your filtered tap water with valuable minerals, minus various pollutants.
Tap water redefined.
Improve the taste & odor of your tap water with the LUCY® Filter Carafe and free it from pollutants such as heavy metals, chlorine, drug residues and estrogens, as well as other coarse particles such as microplastics.
However, thanks to the innovative filter process, no valuable minerals such as magnesium and calcium are lost.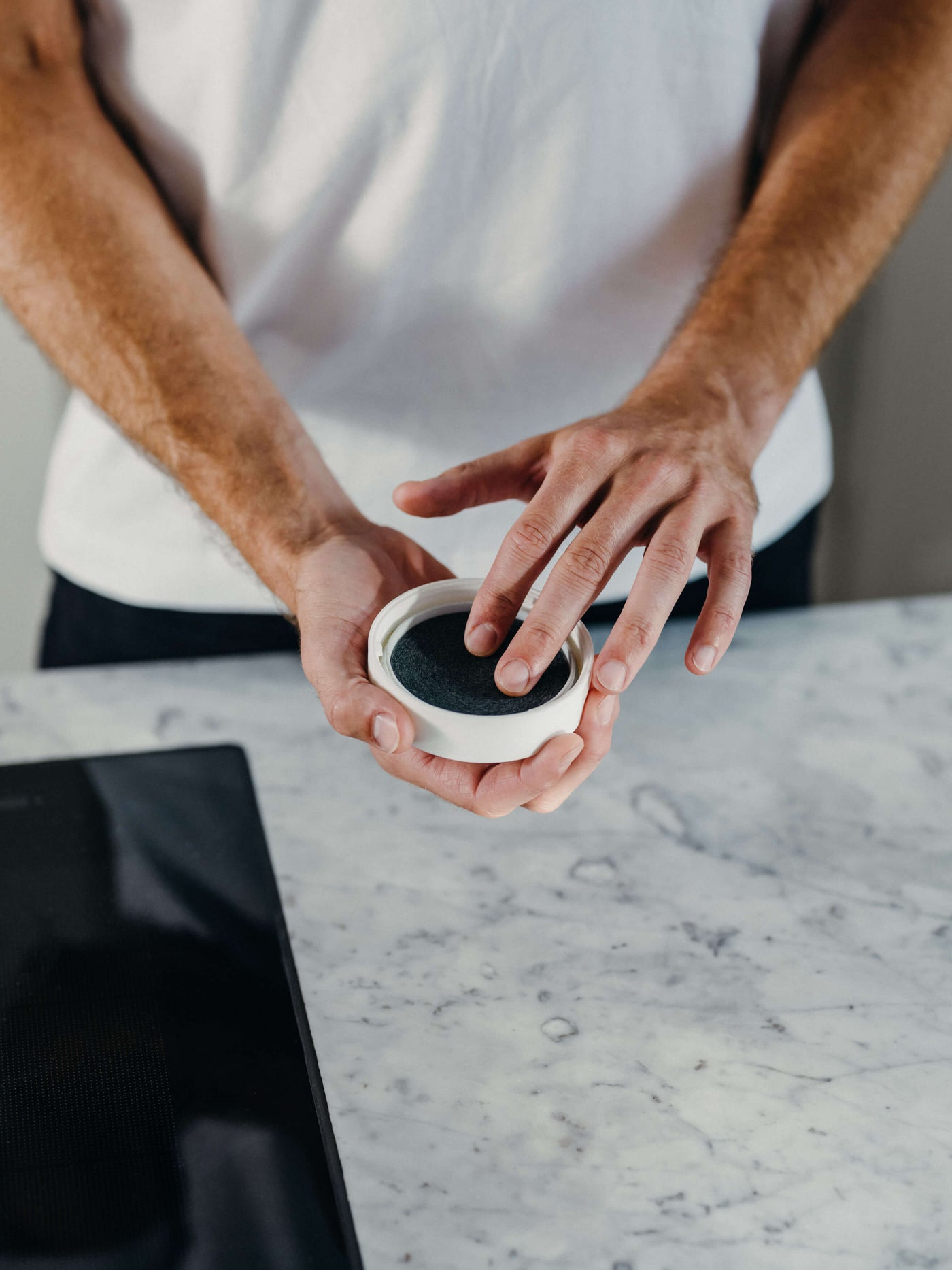 An all-round innovation
Manufactured and patented in Japan, the LUCY® Clarity Pads impress with their outstanding filter performance. Thanks to compactly woven activated carbon fibers and their innovative ion exchange technology, they remove various pollutants from tap water fast and effortlessly, while still preserving valuable minerals. Sustainably designed, one Clarity Pad lasts up to 4 weeks or filters 31.7 gal of water with daily use, and can be easily replaced in a few simple steps:
LUCY® Clarity Pads: now available in a 3- or 6-Pack or save with a discounted 3-and 6-month subscription.
Your Filter Carafe already comes with a complimentary Clarity Pad, but why stop there?
Think ahead and add a Filter Subscription now so you'll never have to worry about it again.
Clean water.
At home and in the oceans.
Nobody needs plastic bottles: Reduce your plastic consumption and drink sustainably with the LUCY® Filter Carafe.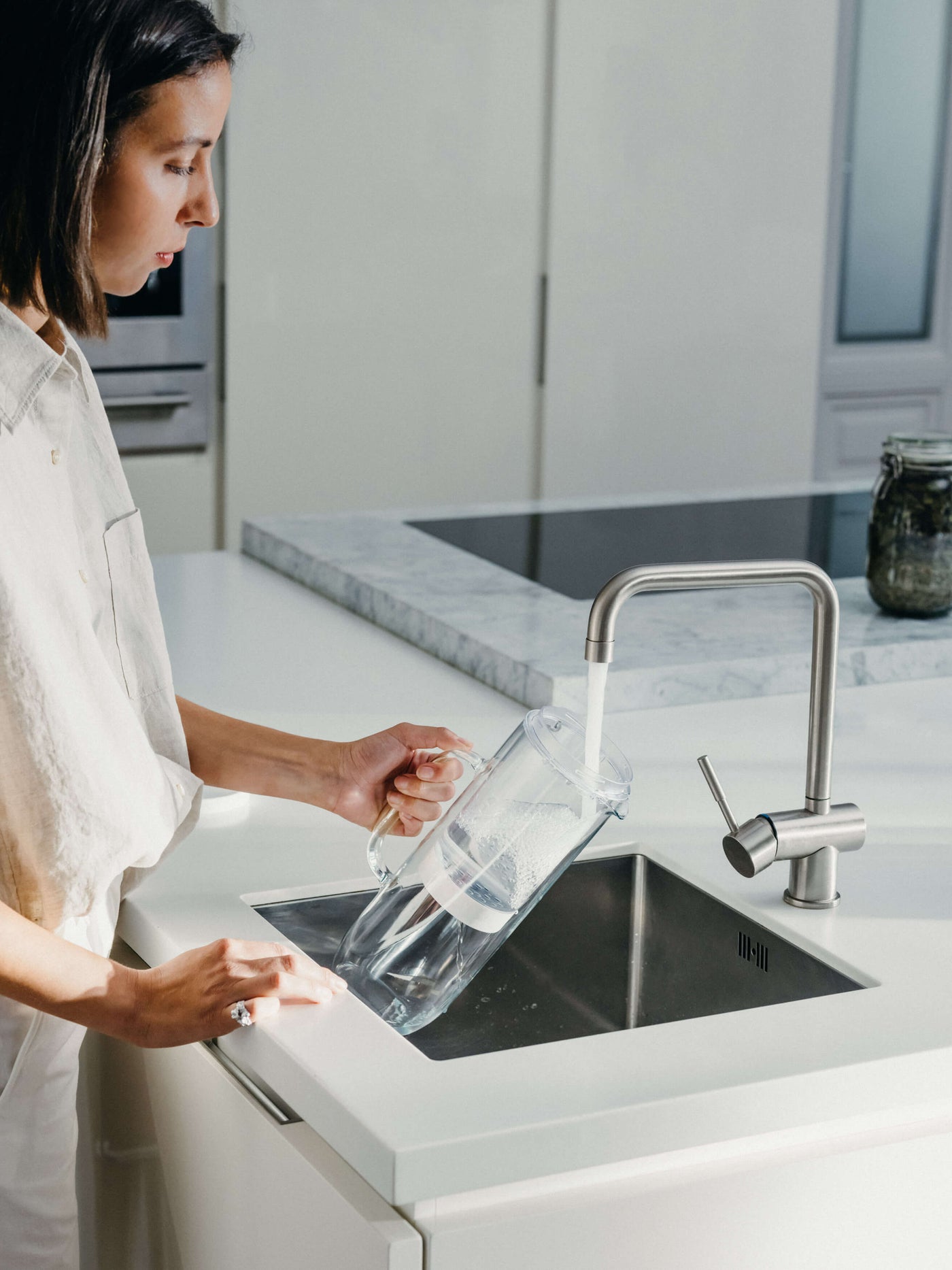 SUSTAINABILITY MATTERS
It's a matter of principle.
One thing is clear, we need to clarify how the people of today, will drink water tomorrow - for the sake of ourselves and the environment.
That's why we have reduced the use of plastic in the LUCY® Filter Carafe to a minimum and instead, use more durable and more sustainable materials. But that's not all: just one LUCY® Clarity Pad replaces up to 240 plastic bottles (16.9 oz).
THE BEST ON THE MARKET
An incomparable carafe
With rapid filtration and a sustainable design, experience the difference today with LUCY® Filter Carafe.
LUCY Filter Carafe
Ordinary Filter Jugs
Filtration Speed
1-2 min
5 min
Filter Weight
5g (Clarity Pad)
100g (Filter Cartridge)
Preserves important minerals
Filters vitamins and minerals
Free of silver nanoparticles
Often used
Design
Glass Carafe
Typically all plastic
A crystal clear decision.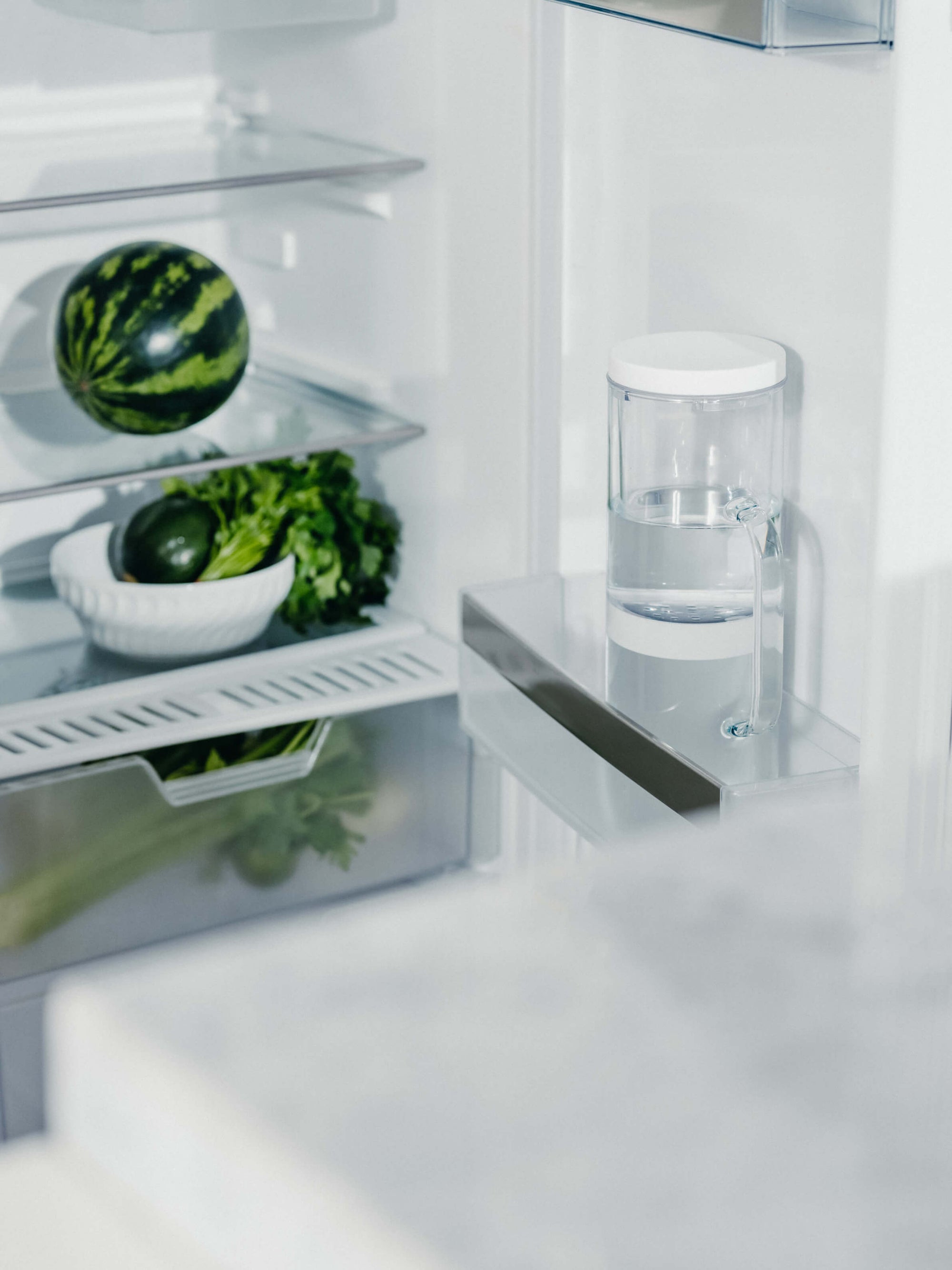 FITS ALL STANDARD REFRIGERATORS.