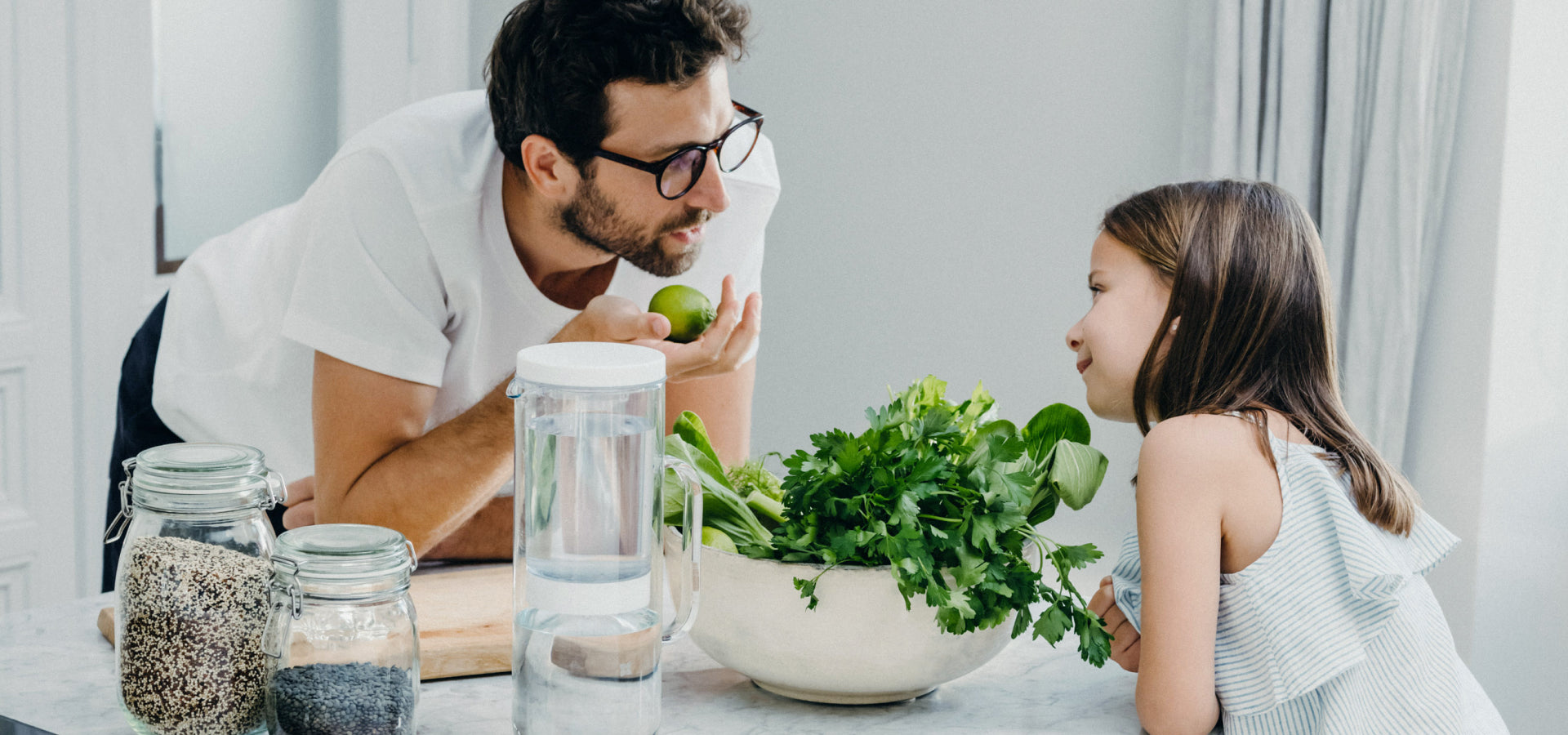 LUCY® FILTER CARAFE
Filters better, faster.
Our robust glass water filter carafe reliably removes pollutants from your tap water using sustainable filter technology.
IMPROVES TASTE AND ODOR
Removes chlorine and other pollutants from your water—fast.
FILTERS POLLUTANTS
Removes other pollutants, such as heavy metals, estrogens & microplastics.
SCIENTIFICALLY TESTED
Filtration performance tested according to the European standards DIN EN:17003:2018 and DIN 10521:2009 by Eurofins Scientific.
MADE OF GLASS
High-quality glass design and a sustainable alternative to plastic systems.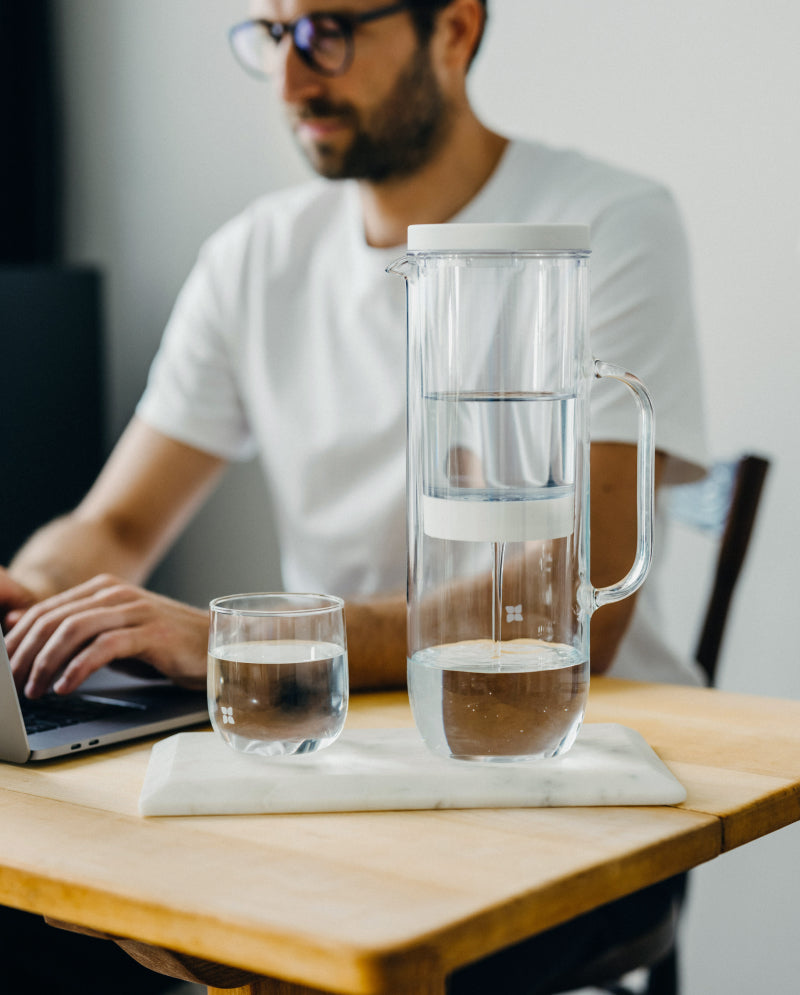 YOUR WATER REDEFINED
Filters Chlorine
Elegant on the outside, innovative within: the LUCY® Filter Carafe uses outstanding filter technology to remove pollutants from your water—fast. When combined with a LUCY® Clarity Pad, the carafe rapidly filters various pollutants, such as chlorine, from your water to improve taste, odor, and overall water quality.
How we compare to a leading water filtration brand
Winning in all aspects
Making the best choice comes with having the right information. Find out below how each element of the LUCY® Filter Carafe compares to a leading water filtration brand.
Filtration Speed
5 min
1-2 min
Filter Weight
100g (Filter Cartridge)
5g (Clarity Pad)
Preserves important minerals
Filters vitamins and minerals
Free of silver nanoparticlesv
Often used
Design
Typically all plastic
Glass Carafe
Recognized for both design and pioneering performance.
Red Dot and GIA Design Award Winner
The LUCY® Filter Carafe has been awarded two marks of quality in recognition of its overall design and performance.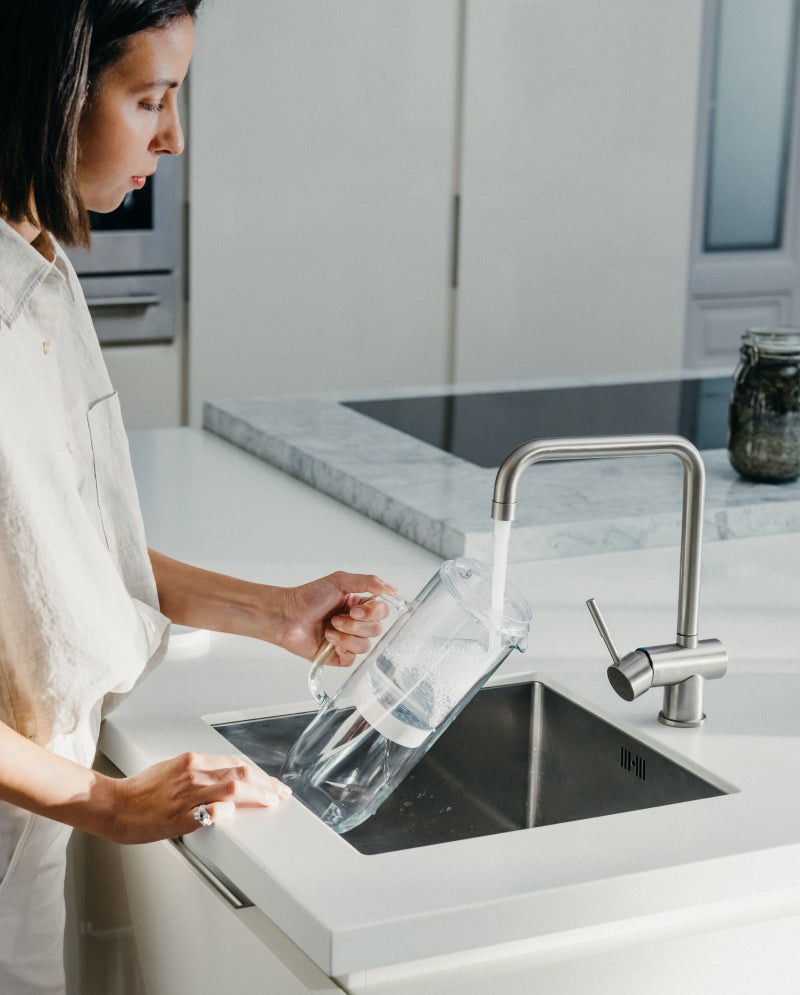 Made in Europe.
The LUCY® Filter Carafe undergoes the strictest of European production standards to offer the highest mark of quality possible, as well as a sustainable alternative to other plastic water filtration systems.
Purifies water. Preserves minerals.
The good things can stay, but the bad must go: enjoy your filtered tap water with valuable minerals, minus various pollutants, including chlorine.
Your water upgraded—fast
Rapid filtration system
Upgrade your tap water instantly! The fastest filtration system on the market, the LUCY® Filter Carafe filters chlorine, heavy metals, drug residues and estrogens as well as microplastics from your water in less than 2 minutes.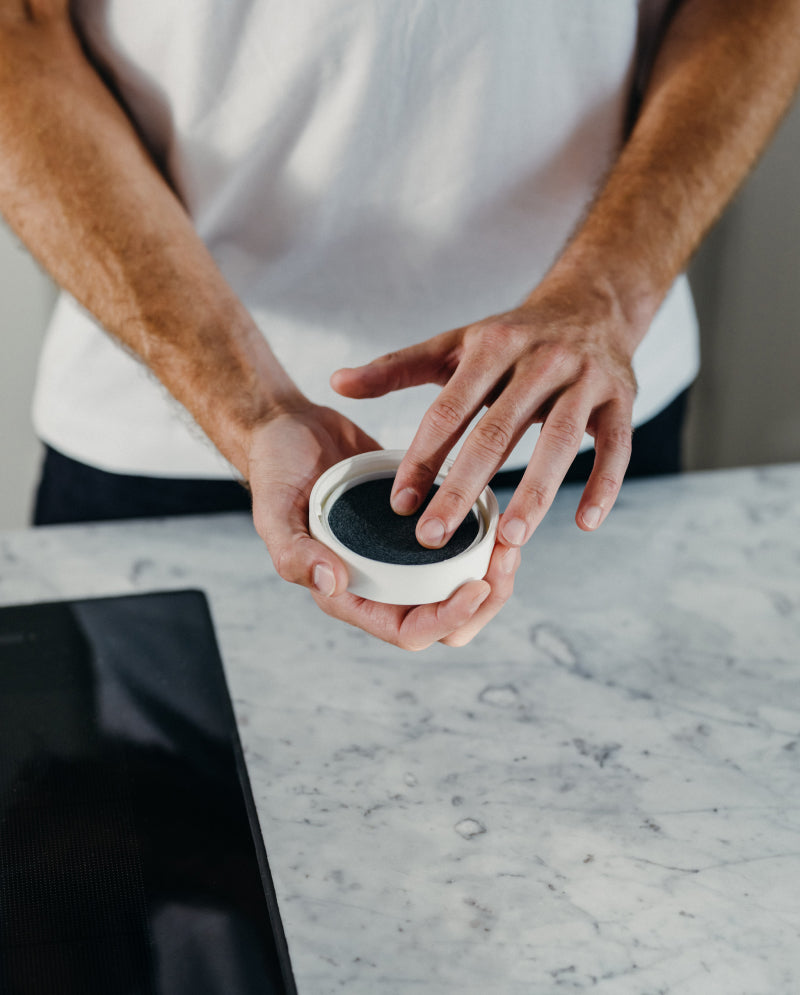 Carbon fibers and ion exchange technology—in a pad
LUCY® Clarity Pad
Manufactured and patented in Japan, the LUCY® Clarity Pads impress with their outstanding filter performance. Thanks to compactly woven activated carbon fibers and their innovative ion exchange technology, they remove various pollutants from tap water quickly and effortlessly, while still preserving minerals good for your body.

Each Clarity Pad lasts up to 4 weeks or filters 31.7 gal of water with daily use, and can be easily replaced in a few simple steps. Unlock discounts with a commitment-free subscription or purchase in packs of 3 or 6.
Sustainably designed, elegantly made
High-quality Borosilicate Glass